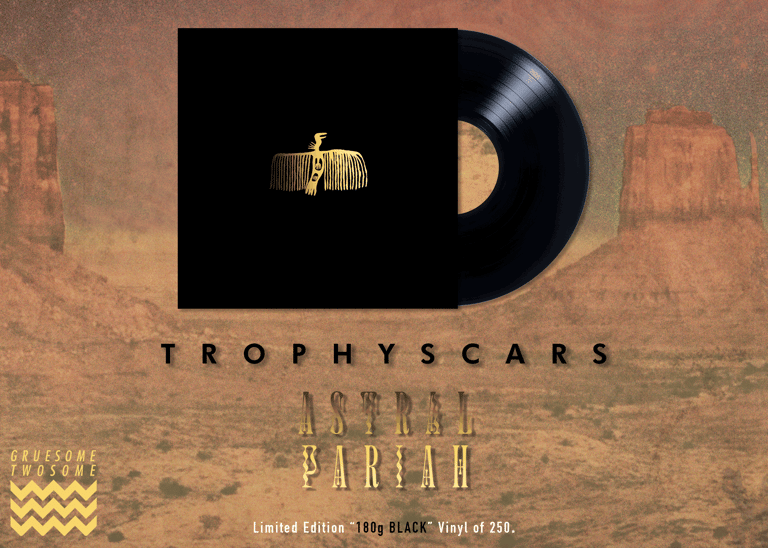 PRE-ORDER Trophy Scars - Astral Pariah 180g Black
This is a PRE-ORDER!! Due to a global shipping crisis and vinyl production crisis, these will be arriving Q2 of 2022.
Heavy weight black vinyl. Limited Edition of 200. Jacket includes gold vulture foil stamp. Ships as soon as we have it on hand. Updates will be sent out once a month until ship date arrives.